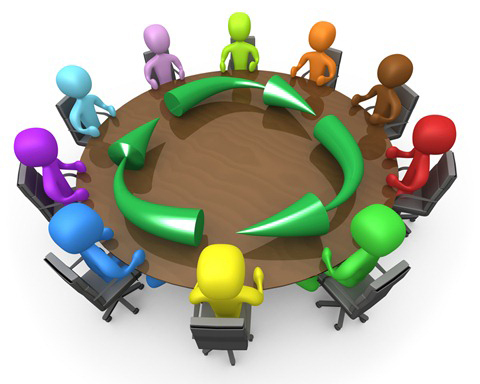 8a ii). Describe some of the purposes of Curriculum Evaluation
CHAPTER EIGHT
CURRICULUM EVALUATION
Purposes of Curriculum Evaluation
Evaluation has many purposes; it can be used in the following ways.
1. Evaluation as a basis for school marks or grades by teachers
Educational systems require that teachers occasionally submit marks or grades on students. These marks or grades can be arrived at through formal examinations, regular tests, assignments, laboratories reports, observational information or combination of these.
2. Evaluation as a Means of Informing Parents
Parents of schools children have a right to know how their children are progressing in school. Students evaluation is the most important way of providing them with this information.
3. Evaluation for Promotion to Higher Class
Student evaluation is sometimes used to determine whether a student has made enough progress to be promoted to a higher class or form in the school.
4. Evaluation for Student Motivation
Success in tests and examinations as well as sports and other school activities can give great encouragement to students. Similarly, failure to do well can make students work harder or strive to do better. Teachers should try to give their students feedback on the evaluation of all aspects of their learning and behaviour so that both those who de well and those who do not will be motivated to improve on their performance.
5. Evaluation for Guidance and Counselling Purposes
All students need to be advised to help them solve their own personal problems, whether academic or emotional. The two types of problems are indeed often connected. Successful students tend to enjoy school more than those who are not so successful. It is generally those who appear to be failure as indicated by the evaluation of the teaching staff, who need the most attention and it is to them that the class teacher must direct herself.
6. Evaluation to Assess the Effectiveness of the Teaching Strategy
If a teacher does not in some way assess the students' improved knowledge, understanding and higher cognitive skills as well as their attitudes and psychomotor abilities, will not be able to evaluate the success or otherwise of the teaching strategy she has employed. A higher failure rate in a course is more often due to poor teaching that to the lack of intelligence of the students.
7. Evaluation for Employment Purposes
Not all students who pass through post-primary schools will proceed to university or other institutions of higher learning. Some students may decide to join a company or business. Employers normally require information on potential employees with reference to academic ability, attitude to work, moral character personality and so on. It therefore necessary for the teachers to evaluate nearly all aspects of the students' performance while they attend the school.
Curriculum Evaluation
The primary purpose of curriculum evaluation is, of course, to determine whether the curriculum goals and objectives are being carried out. These goals and objectives are to be evaluated in the first place to determine if they are the right kind of objective. It also determines whether the curriculum is functioning while in operation, and using the best materials and the best methods.
Curriculum evaluation also determines whether the products of our schools are successful in higher education and in jobs, whether they can function in daily life and contribute to our society. Curriculum evaluation also determines whether educational program is cost- effective, that is to say whether the people are getting the most of their money.
Activity 31
Are there any phases of Evaluation